Tags
book, book review, books, fantasy, fiction, Julie Kagawa, review, reviews, steampunk, The Iron Knight, urban fantasy
The Iron Knight
by Julie Kagawa
genre: urban fantasy
Synopsis from Goodreads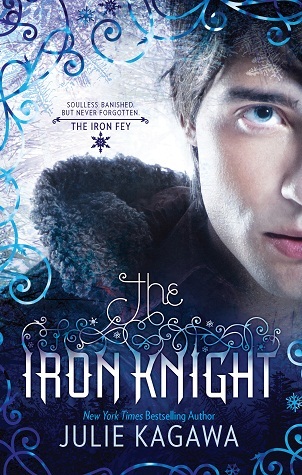 My name – my True Name – is Ashallayn' darkmyr Tallyn. I am the last remaining son of Mab, Queen of the Unseelie Court. And I am dead to her. My fall began, as many stories do, with a girl…
To cold faery prince Ash, love was a weakness for mortals and fools. His own love had died a horrible death, killing any gentler feelings the Winter prince might have had. Or so he thought.
Then Meghan Chase – a half human, half fey slip of a girl – smashed through his barricades, binding him to her irrevocably with his oath to be her knight. And when all of Faery nearly fell to the Iron fey, she severed their bond to save his life. Meghan is now the Iron Queen, ruler of a realm where no Winter or Summer fey can survive.
With the unwelcome company of his archrival, Summer Court prankster Puck, and the infuriating cait sith Grimalkin, Ash begins a journey he is bound to see through to its end – a quest to find a way to honor his vow to stand by Meghan's side.
To survive in the Iron Realm, Ash must have a soul and a mortal body. But the tests he must face to earn these things are impossible. And along the way Ash learns something that changes everything. A truth that challenges his darkest beliefs and shows him that, sometimes, it takes more than courage to make the ultimate sacrifice.
Review
The Iron Knight did the unthinkable: burned me out on fantasy. Around the 80% mark, I actually thought, "Well this sucks. Since when do the good guys monologue? The narrator on the audio book was not as good as the narrator for the first three. The accents kept changing, the story was slow, and just when I was over the love triangle, another love triangle formed.
I blew through the first 3 novels, not in love, but close. Kagawa took what should have been the most romantic book in the series and ruined it. His promise keeps him from abandoning his quest even if he does not want to pursue it anymore. He loses the free will, even if it is self inflicted. It was slow to start, and it ended ok but Oh Em Gee the characters! I could strangle them then shake them violently by the neck. The indecision, monologues, and stupidity! Gah!
Part of the epilogue is funny enough but doesn't make up for the rest of it. The next books change perspective again to the little brother. I'm on the fence as to whether or not I'm going to read them eventually. If you have, please leave your recommendation in the comments section.
2 out of 5 stars
-Eliabeth Hawthorne


To see what other books we've reviewed, check out our book reviews page.